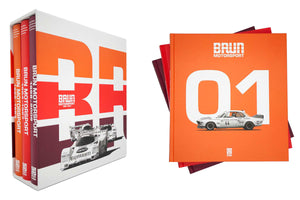 Recently had the pleasure of reviewing Brun 1966-2009 from publisher Sportfahrer-zentrale for Porsche Club of America. Founded by enthusiast and businessman Walter Brun, Brun Motorsports had considerable success on the track in various racing disciplines including touring car, the World Sportswear Championship, and Le Mans while even dipping a toe into Formula 1. This well-produced book chronicles all the highs and lows of an incredible time in motorsport. Check my review out here!   
---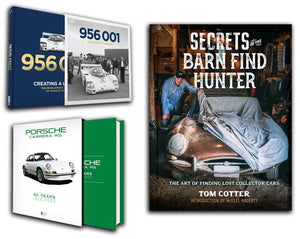 I just looked and can't believe it has been months since my last blog post. Yikes.  In any case, you can click on this link to Porsche Club of America to read my thoughts on three recently released books on the Porsche 956, RS, and Barn Finds. 
---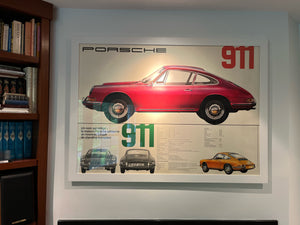 I love it when (happy) customers decide they don't want to wait another second and immediately frame their new purchases. Here my client decided to go simple, but classic and opted for a medium-width white frame to compliment his 911 showroom poster.
---
I recently had the opportunity to review Palawan Press' love letter to the earliest days of Porsche racing in Porsche Silver Steeds: Porsche Racing, a dedication 1948-1965.  Comprising 460-pages, author Roy Smith recounts an often perilous golden age of Porsche racing that begins with the Porsche 356, but was closely followed up by now-legendary competition sports racers such as the 550 Spyder, 718, and 904 GTS. As luck would have it, I do happen to have a few posters in stock from this epoch...
---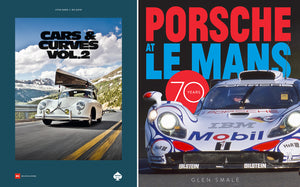 I recently reviewed a couple of
great new Porsche books
for the good folks at Porsche Club of America. Both would make good additions for any enthusiast's bookshelf.